Get direct cash
for any car in Dubai now
FREE online valuation
Book your appointment
FREE car inspection
Get cash for your car!


1099 reviews in Dubai
Is it hard to sell my car for cash?
You've probably heard the expression "a tough sell" before. And yes, it is definitely an expression that can be used to describe what you may experience when trying to sell a car for cash. If you've tried tosell your car in Dubai, or have started this process, you may have found yourself wondering how the selling process can be so complicated when compared to the buying process
When you get ready to buy a car it's an exciting experience. There is so much on offer to choose from. You may find that you have the energy to spend hours conducting research into the different makes and models you're interested in. You read reviews, maybe you even take a few cars for a test drive.
Now imagine that same process…in reverse. This time you don't have the exciting prospect of getting a new car to look forward to, but you still have to spend hours conducting research to make sure you word your ad correctly, and that you set the right price. You still get to go on test drives too, but this time you have to clear your schedule to spend time sitting in your car making stilted conversation with someone else while they take it for a drive.
That doesn't sound so exciting does it? A lot can go into the process of procuring cash for your car in the UAE.
We wouldn't be surprised if you're thinking "I'd love to get some cash for my car, but I just don't have the time or energy for a long-winded process."
We are here to tell you that getting cash for your car in Dubai doesn't have to be a drag.
If you choose to deal with Sell Your Motors your sales process will be a breeze. Guaranteed!
Come straight to us to get cash for your car without any hassles. We will cash any car without making you do a lot of hard work.
• No back-and-forth messages with buyers
• No awkward test drives
• No endless arguments about the price
• No need to worry about getting your money
• No time wasted
With us there will be no such thing as a tough sale. We've built up a solid reputation as the company to come to if you want to secure cash for your car in Dubai.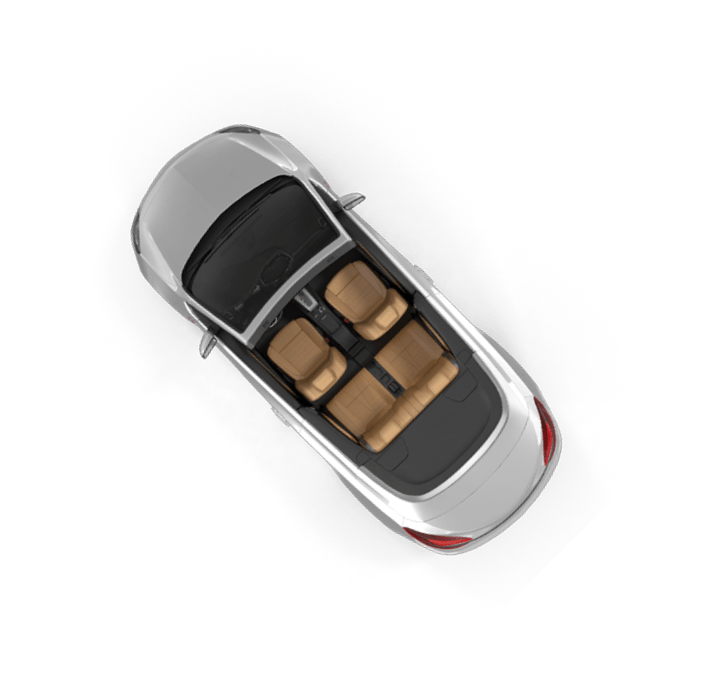 Getting Instant Cash for Standing Cars Matters
It's no secret that driving and maintaining a car can be costly, and all those expenses that go into keeping your car in running order is totally worth it! But only if you actually rely on your car to get you from point A to B, and if you drive your car regularly enough to offset the cost.
If you've been a car owner for a while you will know that fuel is the least of your worries when it comes to owning a car. So if you own a car you aren't using very regularly you might be saving yourself money on fuel, but you could in fact be losing money due to all the other costs that go along with car ownership.
Let's take a look at just how it can actually cost you money if you keep a car you want to get rid of.
Cars depreciate in value
We all know that cars are depreciating assets. After driving your new car home, you will never be able to get the same kind of cash you paid for your car in the UAE.
Insurance costs
We probably don't have to explain too much here. It's important to insure your vehicle, because you honestly never know what could happen to it. So most car buyers will continue to make those grudge payments every month, just in case…
You're still paying interest on your car
This is a big one. If you're still making regular payments to the bank on your car loan that means you are paying interest every single month. If you're no longer sure you need or want your car, it really might be time to take cash for your car. Dubai's cost of living can be high, so what are you waiting for?
You keep having to fork out for your motor vehicle registration
A year can go by very quickly. Before you know it your annual payment will be due again.
Having to take your car for RTA vehicle testing
This may not actually cost you that much money, but it will most certainly take up your valuable time…that's if you don't choose to make use of one of the paid services where someone else handles this pesky process for you
It just makes sense to rather get cash for your unwanted car in the UAE. At Sell Your Motors we pay cash for any car, and we do it quickly.
Get Smart. Cash in Your Used Car in Dubai.
Being a car owner can clearly be a costly business, especially if you are the owner of a car that spends most of its time in a parking space. Maybe you still have your old student car, and you love driving it every now and then because it brings back so many great memories. Or maybe you're holding on to a car for a couple of years so that you can pass it on to one of your family members.
We get it! Sometimes emotions play a part in our decision-making process, and if you have lots of history with a car it can definitely bring up some feelings when you think about selling it. However, if we're honest with you (which we will always be) it only truly makes sense not to sell used car if you use it frequently. Then you know you're getting your money's worth!
When it comes to those cars that spend most of the week parked – it may be time to consider what a quick cash injection could do for you instead.
Since we sell any car, whatever its condition was, don't you think it might just be time to grab this opportunity to get cash for your car in the UAE?
Rest assured that we will pay cash for any car. So whether your car is old or new, big or small, German or Japanese…get in touch with us as soon as you start thinking about selling your vehicle . The quicker we get the process started the quicker you can get that cash in your pocket.
We also accept all brands, and will make you an offer whether you bring in a Hyundai, BMW, Nissan, Toyota, Lexus or Mercedes Benz etc.
If you are ever uncertain whether we will buy the car you are selling, just pick up the phone and give us a call! One of our helpful team members will help guide you through the entire process if you have any questions.
But basically all cars are welcome.
• Sedans
• Hatchbacks
• Convertibles
• Sports cars
• Standing vehicles
• All makes
Get cash for your car in the UAE, because it's king
What's better than having a lump sum of cash in your bank account? Not much! If you have cash readily available, it opens up so many doors for you. The world can become a very different place once you have access to some extra money.
An unused car has so much potential…it can transform into:
• A holiday
• A shopping spree
• Investment capital
• More savings
• A new hobby
• A new place to live
If that's not enough reason to exchange cars for cash, we don't know what is! We also know that deciding how to go about getting rid of your unwanted car can be a daunting decision. It may feel like an extra thing to add to your already full schedule. Perhaps you believe that it's less stressful or time consuming to simply keep the car, despite all of the admin tasks and payments that go along with maintaining or housing a vehicle.
That simply isn't true when you deal with a professional car buyer that is expert at exchanging cash for cars.
And that's where Sell Your Motors comes in. We pay cash for any car in Dubai, and we pay quickly.
Even if you're just thinking about selling a car at this stage we suggest that you start our easy four-step process. Once you've completed our free car valuation you will have a solid idea about the kind of price we can offer you for your vehicle. From there it's just a few simple steps to actually having the cash in your hand! You can expect to get a fantastic offer, while our professional service will sweeten the deal even more.
So make the smart decision, and get in touch with us to see what we can do for you.
Don't waste any more time, create a world of possibility for yourself, while simultaneously cutting back on the hassles of maintaining a car you no longer truly need.
Why You Should Choose Sell Your Motors?
Sell Your Motors does not provide cash for cars, simple forms, and instant price ONLY! We also make sure that all our clients are comfortable.
So, do not exhaust yourself thinking about whether you are going to get a fair price for your vehicle or not, rest assured that you'll get the right price because we take into consideration every little detail related to the car's condition and make sure to price it just as accurate as possible to attract all potential buyers and to give you the money that your car actually worth.
Additionally, Sell You Motors make money transaction as easy as possible for any client, provide an instant payment, and assure that each customer is satisfied and happy.
If you live in Dubai and want to sell your car and get instant cash without the hassle of dealing with tons of buyers and companies, we are waiting for all Dubai cars that need to be sold because it is the time to make the magic happen!
Are you setting at your home right now and thinking about what you should do with your parked car in the garage? Easy, just fill our free online form to value your car, it is a simple and easy process that does not take much time.
No hassle, No headaches, No time or effort consuming, only fair market price and happy customers!
6 FAQs about cashing your car in UAE
---
Can I only visit you if I make an appointment?
Appointments are not strictly essential. You can pop in if you're in the area. However, pre-booking is preferred as it helps us ensure that we can give each of our valued customers the time and attention they deserve.
---
Can I sell a car that is not in my name?
No, to protect our customers from fraudulent activity we are only able to buy a vehicle from the person whose details reflect on the registration card as its registered owner.
---
How do you pay?
We are happy to pay our sellers via any payment method they are most comfortable with. Cash payments or money transfers via the bank can be done.
---
What if I'm not happy with your service?
We always strive to provide the best in efficient and professional service. If you have any concerns after dealing with us we urge you to get in touch directly on 04 330 1030.
---
I've lost my Mulkiya (vehicle registration card), now what?
To protect all sellers we are not able to buy a vehicle without the Mulkiya. Should you wish to sell you can apply for a new one from a traffic department near you.
---
Do you buy motorbikes/vans?
At this stage we only specialize in buying cars and we do not purchase motorcycles or larger vehicles like vans. But keep a lookout on our website for all updates on what we buy.