Car auction in Dubai to sell your ride
FREE online valuation
Book your appointment
FREE car inspection
Get cash for your car!


300+ reviews in Dubai
What is a car auction in the UAE like?
We wouldn't be surprised if we asked you to describe a Dubai auto auction and you used the word exciting. Auctions can most certainly be very exciting, especially if you're an onlooker…with nothing much to lose! So do we have any words we would use to describe a car auction in the UAE?
Yes, we can most certainly think of a few other ways to describe the experience of auctioning your car. And here they are:
• Unpredictable
• Nerve-wracking
• Confusing
• Impersonal
Auctions are definitely much more exciting if you're a buyer. You don't have much to lose in the process, but you do have a lot to gain. Some people get a crazy thrill out of securing a deal for themselves. And there's nothing quite like a good bidding war to make you feel that you deserve a win when you're involved in a Dubai used car auction.
That same feeling isn't necessarily what the seller will experience during an auction. Sitting on the sidelines and watching others bid on a car you've had for years could make you a little anxious. Especially if the bids aren't reaching a price you are comfortable with.
And that's the thing with auctions. There truly is no way to predict what will happen on the day, there are too many factors involved with too many different car buyers in Duba around who all have their own opinions on your vehicle.
On top of that having an online car auction in the UAE is fast becoming a popular way to sell my car here. This means you can't try and read the room, and that you're just left to watch the numbers on the screen. That largely removes the human element from the experience, just leaving you with the cold hard facts and figures.
So, would you agree with us that the seller experience has the potential to be so much worse than the buyer's experience when it comes to modern day car auction situations in Dubai?
Dubai auto auctions are pretty risky
If you're looking to get a great price for your new or used car an auction could work very well for you. On the other hand, it also might not! Remember, just as much as you're trying to Cash your car in UAE for a fantastic price at a Dubai car auction, the buyers are trying to secure the very best deal for themselves if they've chosen to buy a car in this way.
It might seem like having more buyers together in one place would significantly increase your chances of fetching a better price for your vehicle, but honestly that just isn't always the case. Remember how we described auctions as unpredictable earlier?
Keep in mind that there are plenty of different makes and models of vehicles out there which means that buyers are truly spoilt for choice when it comes to a Dubai used car auction. Unless you are selling something very specific that a collector would be interested in, you stand the chance of your car being lost in the vast array of vehicles in all shapes and colors that will be on sale.
So whether your car is being sold at a physical or an online car auction in the UAE you must know that the competition is stiff. If a buyer is looking for a Ferrari, Bentley, Range Rover, Toyota, Nissan or Mercedes he or she will be able to find something to catch their eye!
Of course you get the opportunity to set a base price which will protect you from having your car sold at a completely ridiculously low price. However, if there isn't enough interest in the car and it doesn't actually fetch that base price then you've effectively wasted your time completely by trying to sell any caron auction in the UAE. And we all know that time basically equals money right!
Aren't Dubai used car auctions convenient?
It may seem pretty logical that selling a car via this method, whether you do it at a live event or choose to take part in an online car auction in the UAE, would be a relatively easy sales method. You probably think it's a good way to show off your vehicle to a large number of buyers all at once. On top of that you may bank on the added element of competition driving up the price.
As we explained earlier things don't always work out that way for various different reasons. And that's why we chose to use the word disappointing to describe the seller experience when it comes to car auctions in the UAE. If you're lucky you would have sold the vehicle for your minimum baseline price, but let's face it you would have been hoping for a little (or a lot) more.
Unless you make quite a substantial profit you might also end up feeling disappointed by the amount of personal time you would have had to put in preparing for the auction. But isn't a Dubai auto auction a great way to save myself time when I need to sell my car in Dubai?
Well, yes it would most certainly be less time-consuming than listing your vehicle privately and fielding all the phone calls and email requests to view the car. You also won't need to make room in your schedule for test drives of your vehicle. But the process still involves quite a bit of paperwork.
Plus, to be successful when selling a vehicle at a Dubai car auction you will need to make sure that your vehicle is auction ready. This would mean making sure it's in the best condition possible before it goes on auction. And remember, it will need to be free of all personal belongings, and professionally cleaned.
Finally, if you're auctioning it online, you will need to take some amazing photos of it so that your car can stand out from the competition.
And the worst part is…if you don't get the right price you might just have to endure the entire process again! Or you could just make the smart decision and decide to make use of our services instead!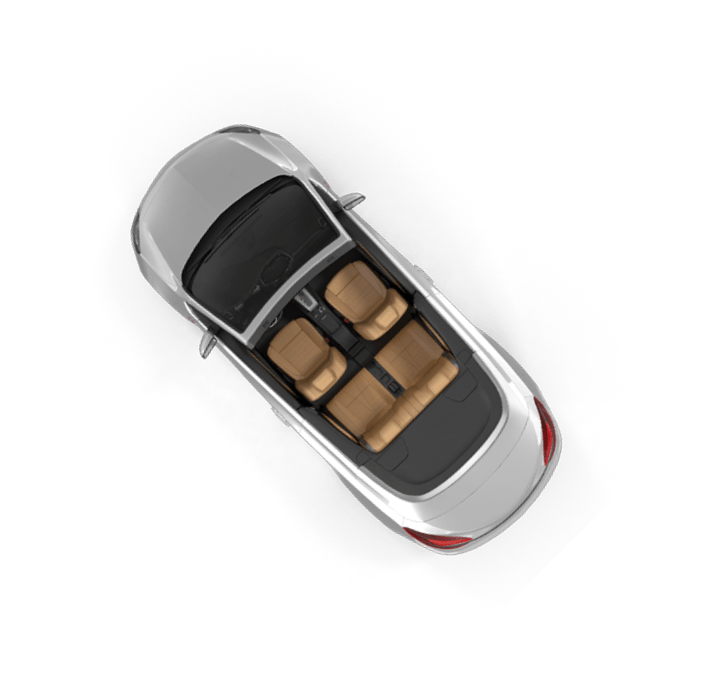 What's the best alternative to a car auction in the UAE?
How do you like the sound of a straight sale to a professional company with years of experience? That's exactly what Sell Your Motors promises you. A quick and efficient sales process without the fuss.
Our simple four-step process is just that – simple. We do not require tons of paperwork to be done up front and we don't need photos of your vehicle as would be required if you were taking part in an online car auction in the UAE.
How do you sell your car to us?
• Just visit our website to get an idea on price by completing our quickcar valuation in Dubai.
• Wait for our call, so we can book an appointment to meet you and see your vehicle.
• Visit us so that one of our trained experts can inspect your vehicle before we give you your final offer.
• Get your money and leave your unwanted vehicle with us.
Best of all, we will make an offer on your car just as it is. Our trained auto experts are able to perform an accurate inspection on any car – no matter the condition it's in!
But why did you describe the Dubai used car auction experience as clinical?
Because it is exclusively about buying and selling at a Dubai car auction. To the buyers it's about getting the best deal, to the sellers it's about getting the best price and to the auctioneers it's about their fee.
But at Sell Your Motors we believe in providing you with the kind of professional and personal service that you deserve as one of our valued clients. A visit to our office is anything but clinical – yes, we know that your main objective is still to sell a car and that numbers come into play in that process.
But we also understand that you've probably made some wonderful memories in that car and that selling isn't always the easiest choice. So you can trust that you will be dealing with a team of people who will do their utmost to give you the bestcar value in Dubai.
Sound better than any Dubai auto auction you know about yet?
6 FAQs about car auction in UAE
---
Is an auction the quickest way to sell a car?
Auctions can be pretty quick; a deal could be finalized in a week or so if all goes well. It's not the fastest way though, because if you sell your car to us you can complete the process in minutes.
---
Do you need different documents to sell a car on auction?
You will need to prove you own the vehicle so, just as with a normal car sale, you will need your car registration card, your Emirates ID and your valid UAE driver's license.
---
How and where are auctions held?
There are two options – physical auctions and online auctions. The time and place where a physical auction will take place will be shared online or in the news, while online auctions take place at set times on websites.
---
Is it better to auction a car online?
Online auctions are very convenient for buyers. Sellers will still need to do a bit of work like providing extensive details about their vehicle as well as good photos and registering with the site.
---
Can I set any price I want when auctioning my car?
You have to be realistic when setting a baseline price for your vehicle. Keep in mind auction buyers are often well-researched and they will be reluctant to bid if they know they can get a lower price.
---
Are there costs involved in auctioning my car?
Yes, the paperwork and admin services involved do come at a price and there will be a sales commission too. You will walk away with less than the final price the car is sold for.