Best car trade for car switch in Dubai
FREE online valuation
Book your appointment
FREE car inspection
Get cash for your car!


1099 reviews in Dubai
Is it easy to switch car in Dubai
The process of trading in a car sounds pretty simple doesn't it? You dream about buying a new car, so you take some time to browse online and see what your favorite car dealership has on offer. Maybe you even have a quick look around to see if they have a vehicle similar to yours, so you can get a rough idea on your car valuation in Dubai .
Now it's time to do that car switch Dubai, right? Dubai has many dealerships to choose from, so next you drive your current car to the dealership of your choice, the one that stocks your favorite makes. While they do a quick inspection of your car you browse the showroom to see which cars you might like to test drive. Then they make you an offer, and violà you put that money down on the new car of your choosing.
If only it truly was that simple! But car trade in Dubai can actually become quite complicated, believe it or not!
Unfortunately, many people just like yourself have had a very different experience when choosing to trade in a car at their local dealership. Why is that? Well, because the process isn't quite as stress-free as it should be.
First off you might not be able to find that much information online. Quite a few dealerships don't actually have their own websites, so you won't be able to see what they have on offer. Others might have websites containing the basic information, but nothing related to that all-important bit of info you need most – vehicle pricing. This means you will be going in completely blind, just hoping that they offer vehicles you are interested in, and that they trade in cars at reasonable prices.
Another problem with the car trade in Dubai is that many dealerships expect you to phone them up front to make an appointment. Often you cannot simply show up and expect assistance, which means you could end up wasting quite a bit of time phoning a very busy showroom, trying to get a hold of someone to make an appointment.
So you see, it's not always as easy as just visiting an auto trader, bringing in one car and leaving with another. It might actually be worth considering a straightforward trade of your car for immediate cash payment with a buyer like Sell Your Motors.
Why car trade in Dubai can be a hassle
We're also going to let you in on another little secret. When you do finally manage to make an appointment at the dealership of your choice you better go in prepared! Yes, this experience will be very different to a private sale. For one thing you should receive a great reception from a top car dealer.
But, believe us when we say you will still have to do your homework before discussing price with one of their representatives. Not all traders will give you a fair price, whereas we guarantee to do just that! When it comes to car exchange you will need to have an approximate price in mind. This will require you to do some basic homework around your car's worth. Taking a bit of time and looking at the prices of other similar vehicles might be a good idea.
Always keep in mind that a dealership won't offer you the exact price you see on a similar model in the showroom, that price will be marked up and would probably have been a great down payment on the car you've got your eye on. So to make sure you get an OK deal, it may be better to conduct some online research just to get a rough price range that you would be happy to accept.
That's if you have the time to negotiate for a better trade-in price, when all you really want to do is actually trade in your car and get a new one. If you choose to come to a professional buyer like ourselves you will receive your cash conveniently and without hassle leaving you free to purchase any vehicle you want!
Car Trade in Dubai can be cutthroat so you might need to prepare yourself to make some small improvements on your vehicle. Those old tires that need replacement, the dirty carpets, or that small scratch on your bumper could all affect the final price being quoted.
To secure the best car exchange offer possible from a dealer you will need to know the complete history of your car. Every scratch that you've fixed or minor fender bender that might have taken place will need to be disclosed. Remember professionals can always spot when a vehicle has been repaired, and forgetting to mention some minor work you've had done on the car might make them nervous and lead them to wonder what other flaws you're hiding.
It seems that doing a car switch here in Dubai won't always be quick- depending on who you deal with! Small things like these don't put off professional car buyers like ourselves with years of experience in the automotive industry.
Why car trade is sometimes unfair
By now you will have figured out that it can be quite a bit of work to trade in your car at a dealership.Your to-do list is already pretty long, and you don't even have an idea what price your vehicle will fetch yet.
• You need to call in to make an appointment to see a dealer
• You need to do price research before visiting them
• You need to find out everything you can about your car's history
• You may need to improve the appearance of your car first by giving it a quick wash, or buying that new set of tires
But you're a hardy seller, and all of this hasn't scared you off. So you get ready to execute what you would consider the ultimate car switch in Dubai. You imagine yourself driving away from the dealership in your dream vehicle, having obtained at a good price because you traded in your car.
And that's where the problem comes in.
When it comes down to it, customers are often dissatisfied when actually receiving an offer from car traders in Dubai. Why is that, you might ask? What could possibly go wrong in the simple car trade process?
Well, trade-ins can often fetch lower prices than you would get if you outright sold your car, and rather took the cash to use as a down payment on your next vehicle. That's exactly what we suggest you do! By dealing with the Sell Your Motors team you will get your cash and be ready to go out and buy any new vehicle you please.
Dealerships offer you lower prices because they have to reckon in what it would cost them to get your old vehicle ready for the showroom before making you a final offer. On top of that, the dealer fee will also need to be reckoned into the price you are presented with. Basically, dealers are in the business of buying low and selling high. And that is not the business we're in!
So we have some bad news for you. If you were counting on trading in your vehicle because you thought it would be an easy process that would help you secure some quick cash to put towards your new car you might find that it involves too much homework, for too little reward. But, the good news is that we're here to help!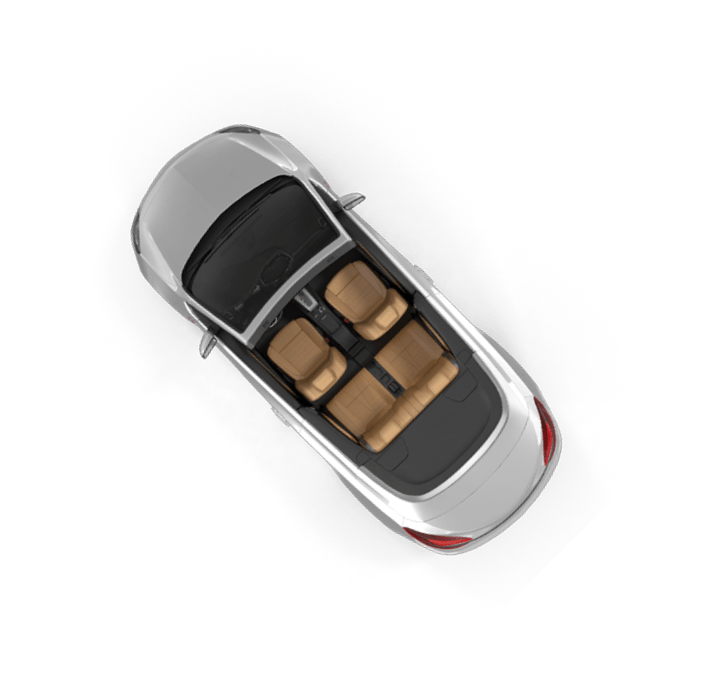 Car switch service for instant cash in Dubai
You'll be limiting yourself if you choose to complete a car switch, and accept an offer, from a car dealer. Why do we say that? Because once the deal is done you will only be able to get a new car from that dealership. It's called a "trade in" for a reason.
If the car you wanted to exchange yours for turns out not to be as great as you thought it would be, well that might leave you in a bad situation. You also won't have ages to think it over as dealerships like to complete their deals as soon as possible. So think very carefully before you sign anything!
If you're still paying off your car that's another factor you have to consider. Not all dealerships will trade vehicles that haven't been paid up in full. It might be best to check whether the dealership you want to use for your car switch does in fact trade in financed cars.
And, as if your to-do list wasn't long enough, we want to add on one more suggestion to it.
Please visit four or more car dealerships before you accept an offer and exchange your car!
If you're thinking that four seems a bit excessive let us tell you just why we suggest this tactic.
Because another important factor that will play a role in the price you're presented for your car is that each dealer is different. That means that some dealers might have quite a few cars similar to yours already in stock that they're busy trying to sell. This could have a negative impact on the price they will offer you for your vehicle.
So, when it comes to car trade in Dubai, and actually getting a fair offer, we suggest doing the legwork.
Or you can simply come to us!
Benefits of dealing with Sell Your Motors:
• Selling your car to us involves just four easy steps.
• You will have a good idea on the offer you can expect after completing our free online valuation.
• For your convenience, we will call you to set up an appointment for your free inspection.
• Once you get your price, and you accept, you can receive payment within as little as 30 minutes.
• We will make you a good offer on all cars, even ones with outstanding loans.
• This leaves you with the ultimate freedom to trade your car for any other vehicle you might want, you are not limited when it comes to buying options.
6 FAQ's about our business
---
How do I know I can trust you?
We've built up a solid reputation as professional car buyers over the years, and your business is important to us. We would never do anything to jeopardize our good name.
---
How long does the online valuation take?
It only takes a few minutes. Before you sit down at your computer just make sure you know the most important details about your car, like its mileage and year.
---
How long does the inspection take?
Your car inspection will be conducted by one of our in-house specialists in under 30 minutes, so it won't take much time out of your day.
---
Am I obligated to sell to you after my car inspection?
No, you are under no obligation to accept once we make you an offer. The inspection is offered completely free of charge. Whether you accept or reject our immediate cash offer is up to you.
---
Why should I sell to you vs other car buyers?
We believe our professional service, the safety and convenience of the process, as well as the fast payment makes us the obvious choice.
---
How do I know your price is fair?
Your offer will be based on the model of your car, its age and overall condition. Our experts also stay up to date with the current value of vehicles.