Finest car buyers in Dubai - Simply the best
FREE online valuation
Book your appointment
FREE car inspection
Get cash for your car!


1099 reviews in Dubai
We buy any car in Dubai quickly
We don't know if you've ever dealt with another car buyer in Dubai before. But if you're looking to sell a vehicle, let us tell you why you should choose to come to us instead of the other car buyers out there.At Sell Your Motors we are simply car buyers. That means that we do exactly what we say. We buy cars. That is our main focus. But at the same time we make sure you receive the service you deserve as one of our valued clients. If you're reading this, we don't think it's necessary to explain to you just how stressful it can be to sell your car . That's where we come in, we truly take all of the pain out of the process.
You may be asking yourself - do they really mean that? Yes, we do!
We allow you to sell to us via a simple four-step process:
Complete an online valuation using our car value calculator
Take a quick phone call from us to get an idea on price and book an appointment
Bring your car in for a free inspection
Get your cash and leave your car
It honestly couldn't be easier.
Our online car valuation is straightforward. You can complete it in a few minutes. Once you've input all the basic details of the car you are selling on our online form (e.g. make, model, year and mileage etc.) you simply submit it to us and wait for our call! There's no need to ask yourself, can I sell my car? Dubai-based Sell Your Motors will most definitely make you an offer!
Not only do we buy any car in Dubai, but we also believe in giving you great service while doing it! You can count on us to provide you with specialist assistance. You will get a call from one of our friendly team members on the same day. He or she will give you a price estimate. To receive your final car price, you and your car, have to pop in to our centrally-located offices for a visit.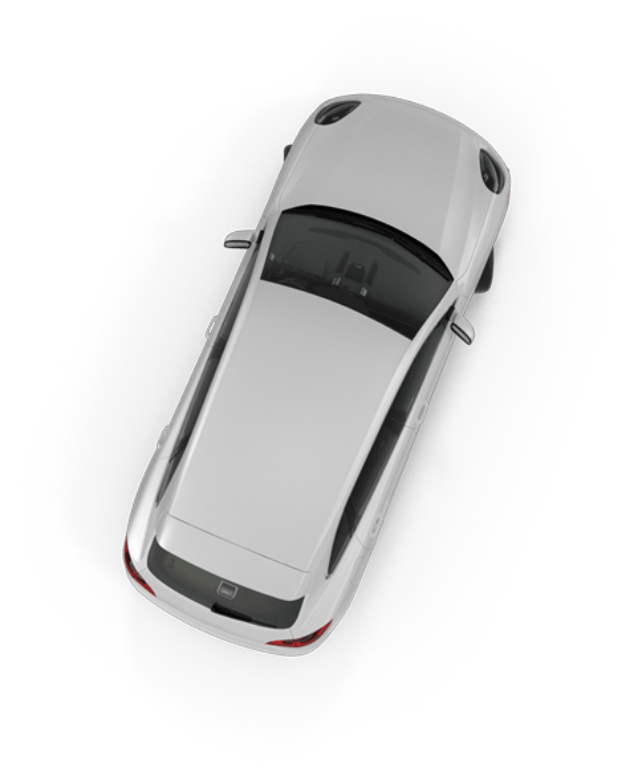 What words would you normally use to describe the car buying process?‍
• Fast?
• Fair?
• Fuss-free?
• Fantastic?
• !
If those aren't the words that immediately jump to mind it's because you haven't worked with the best car buyer in Dubai before! Our professionalism is what makes us so different from all other car buyers.
When you choose to come to Sell Your Motors you can rest assured that you will receive efficient and professional help. We work fast – you can get cash for your car in as little as 30 minutes!
Once you arrive at our office, in your pre-arranged time slot, one of our experts will conduct a thorough inspection of your vehicle. As soon as the inspection is complete you will be presented with a competitive cash offer for your car. How do you know that? Because we are a car buyer in Dubai that has built up a solid reputation.We value your business. It's important to us that you have a great experience so that we can build a strong sales relationship. You can trust us when we say that we buy any car in Dubai at a fair rate. Once you receive the price the rest is up to you! Our team members are not pushy because we believe that our prices speak for themselves.
So, you're saying it's possible for someone to buy my car in Dubai without me having to do a lot of work to sell it? Most definitely. That is what Sell Your Motors specializes in! If you're looking to fast-track the sale of a vehicle you no longer need, without any hassles, you've come to the right car buyer. Dubai offers you plenty of choice when it comes to sell any car in Dubai. It's up to you to make the right choice, so that you know you will get the best service.
Owners Of Dubai Cars! Get Your Instant Payment With Our Easy Buying Service
If you have an old wheel that you don't enjoy driving anymore, or if you are thinking of selling your car for a cash payment to finance new investment, you've come to the right place. Our company is here for you!
We guarantee you a fair price and an easy selling process. First, you can try our online valuation tool, then if everything runs smooth, just bring your car registration card and your ID. Here you go! You can get your instant cash in a short period of time, just 30 minutes.
We are simply car buyers in Dubai
When selling your vehicle, it makes sense to deal with an expert in car buying in Dubai. Why? Because it's a win-win situation. As a seller you will enjoy a seamless sales process, and receive payment via your preferred method within minutes.Best of all, when you're dealing with such a professional car buyer from Dubai you can count on the fact that there'll be no issues after the sales process is complete. When you deal with private clients who are simply car buyers and not professionals, you run the risk of problems arising after the sale.
But what happens if something goes wrong with the car mere days after a private buyer takes ownership?
With us there is no need to worry. When we say we buy any car in Dubai that is exactly what we mean. We conduct a free vehicle inspection for your safety as much as our own. Once our experts have done a proper examination on your vehicle they are aware of everything about the car. This means that their final offer is based on the facts as they see them.
But is that the best part of letting you buy my car? Dubai is filled with potential customers, and my car is in mint condition. Even if you're not concerned about after-sale issues there are still plenty of great reasons to choose us as your car buyer of choice!
How will I benefit from coming to you?
Sell Your Motors promises you:
• Expert evaluation
• A competitive price
• Speedy service
• Safety
• A convenient process involving minimal paperwork
• A guaranteed sale
If you are looking to get rid of any unwanted car we are confident that it's in your best interest to contact us. Remember that the entire process is free of charge. It is completely up to you whether you choose to accept our market-related offer, or whether you want to tackle the, sometimes risky, sales process all on your own.
Why prolonging the process when you can put reasonable effort to get a fair price for your car? We buy any car in Dubai: vintage ride, fancy Mercedes Benz, all cars are welcome. Don't think about: your car's miles of service, if it has heated seats, or not if your ride has cruise control or a drifting beast... All Dubai cars are welcomed!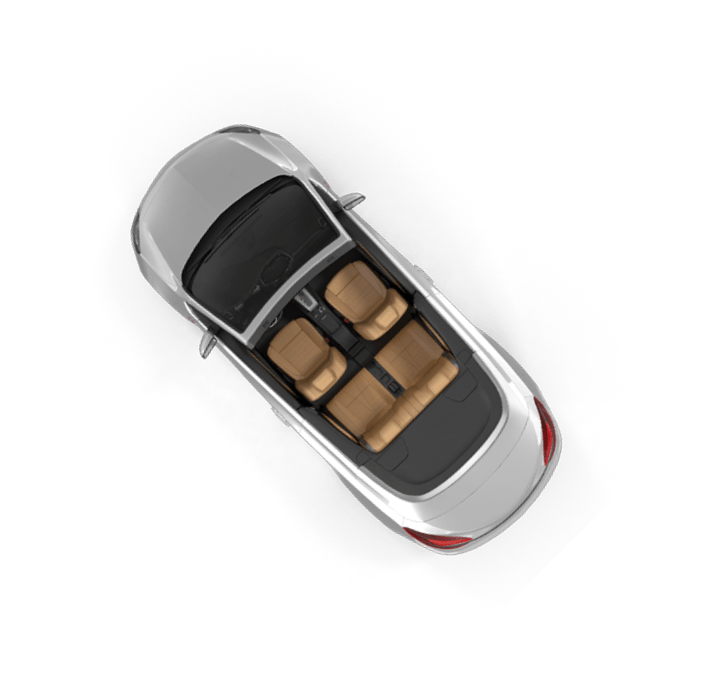 So I'll have no hassles if you buy my car in Dubai?
Our process is straightforward. We guarantee that you won't have to deal with frustrating sales processes and people if you come to us. Frustration can be the name of the game if you choose to work with another car buyer in Dubai. But, because we buy any car, Sell Your Motors offers you the security of a guaranteed sale with none of the difficulties that could come with the process.
No time wasters
That means you won't need to give up your valuable time to field phone calls, or arrange meetings with prospective buyers who are not serious about actually buying your car. There's nothing great about giving up your time to deal with someone who then just wants to take more of your time going on a test drive…but ends up not actually buying your car!
No need to pay for a listing website
We don't charge you anything to sell your car to us. That might seem like an obvious statement to make, but if you've tried to list your car for sale online you'll know exactly what we mean. Listing websites charge a fee to allow you to use their services. So why not cut out the middle man and come straight to us instead?
No delay in payment
By now you will know you can receive your payment from us in minutes. That is not the case with all prospective buyers. But what about all those traditional car dealers out there who want to buy my car? Their payment processes aren't always swift. You might find they've already taken possession of your car, but that you're still waiting for the money to come through.
No long-winded paperwork processes
Don't wait for extended periods to get your money, we buy any car!
It doesn't matter what make, model, or year. Even if the color is old-fashioned or it's a scrap… we are interested. For car enthusiasts like us, all cars have a price!
We appreciate each vehicle for its true value. Come show us yours. The evaluation will take a few minutes and you will get a great offer. Always the right price without negotiation.
6 FAQs about car buyers in UAE
---
How do I know I can trust you?
We've built up a solid reputation as professional car buyers over the years, and your business is important to us. We would never do anything to jeopardize our good name.
---
How long does the inspection take?
Your car inspection will be conducted by one of our in-house specialists in under 30 minutes, so it won't take much time out of your day.
---
Am I obligated to sell to you after my car inspection?
No, you are under no obligation to accept once we make you an offer. The inspection is offered completely free of charge. Whether you accept or reject our immediate cash offer is up to you.
---
Why should I sell to you vs other car buyers?
We believe our professional service, the safety and convenience of the process, as well as the fast payment makes us the obvious choice.
---
How do I know your price is fair?
Your offer will be based on the model of your car, its age and overall condition. Our experts also stay up to date with the current value of vehicles.