Quick car valuation
in Dubai updated frequently
FREE online valuation
Book your appointment
FREE car inspection
Get cash for your car!


1099 reviews in Dubai
How much is my car worth?
That's the question on all sellers' lips. How do I know my current car value in Dubai-market? And it's probably the most important question you need to answer before sell your car in Dubai . If you have a good idea of your particular car's worth, you can make sure that you receive a fair market price for your vehicle.
But just how is the value of a car determined?
How can I evaluate my car and know that I'm on the right track if I'm not a car sales expert?
Well, that can be quite tough. One of the ways some people use is checking listing sites to see the sales price of other cars similar to the one you are trying to sell.Or even by searching for sell my car and looking at the top results.
But we believe that there are problems with using this method. Why should I not value my car according to other similar models?
The simple answer to that is that used car valuation is a unique process. As someone who is researching an advert you won't know the complete details of the car that is on sale. There might be small optional extras that you will only find if you read a sales ad very carefully, or there might be minor problems with the car that the seller isn't disclosing on the ad.
For these reasons you will notice that there might be quite a fluctuation in terms of the prices advertised for very similar cars. This means that trying to obtain an accurate price for your car by scouting listing sites will involve quite a bit of work from your side. You will need to sift through the options, discarding the ones that are cheapest, as well as those that are most expensive. Then you could look at using the average value of those that lie somewhere in the middle to give you an idea.Once that is done, you will be able to cash any car in Dubai and across the UAE.
The problem is it will still be just a very general idea of what your car might be worth. If you're looking for peace of mind and a more accurate car valuation for Dubai's current market conditions, it's really best to trust the experts. Our free car value calculator will give you a much more accurate idea of your vehicle's value, without you having to do a ton of work!
How Will Knowing the Value of Your Car Help You?
When you want to sell your car, it is very important that you know its true worth in the Dubai cars market and the price range you should be aiming for in order to get the best deal. Having your car evaluated should be the first thing you do as it will give you some great advantages!
When you want to sell a used car, you probably already know that it won't sell for the same number you bought it for as it has depreciated in value. However, if you have taken care of it and kept it in good shape, then you have a chance to earn a good price in the Dubai cars market.
As the seller, you want to earn the most money for your vehicle, which is the opposite of what your prospective buyers want. But being confident in the quality of your car after having it evaluated by experts will help you negotiate a successful deal in your favor.
If you supplement your evaluation report with its service history and inspection certificate, then your buyers will be competing to purchase your car, sometimes even for a higher price than its value in the Dubai cars market.
It is very satisfying to know that you've sold your car for the best price possible, and know that only a car valuation will help you do so.
At Sell Your Motors, we provide accurate car valuation in Dubai and we sell any car that you have.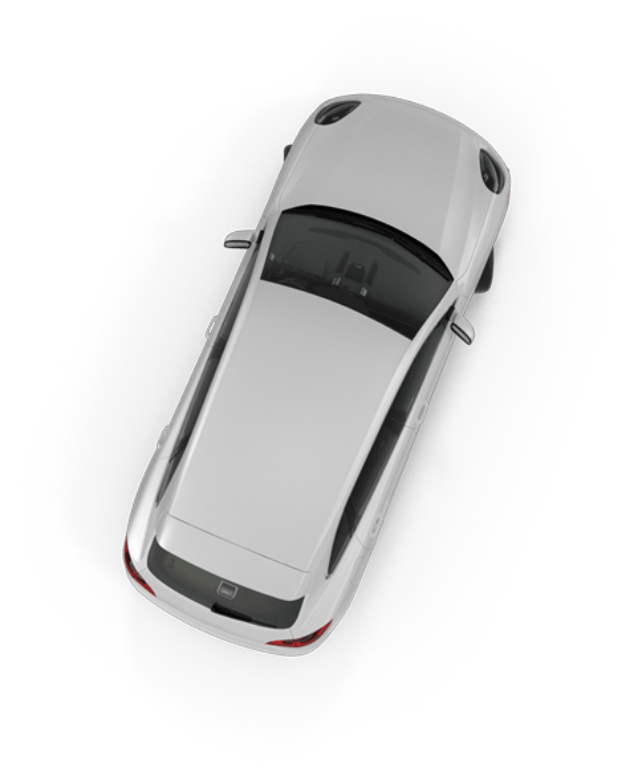 How Much Should Car Depreciation Affect My Price?
Car valuation in Dubai can be tricky with the city having such a fast-moving and large vehicle sales market. With so many sellers and prospective buyers involved ,the price can become a point of contention.
It's also no secret that cars are depreciating assets. Shockingly, a new car can go down in value by as much as 40% in only the first year after you buy it! That being said, there is no general rule for exactly how much cars depreciate year on year. Every car will depreciate at its own individual rate.There are various factors at play here, some are obvious while others are not so obvious.
Components that play a role in car value depreciation:
• The type of car
• Car mileage
• Overall condition of the car (both the exterior and interior)
• Whether the car has had more than one owner
• Car color
• The car's service history
• The feel of actually driving the car
• The amount of life left in the car
When it comes to getting an accurate car valuation done, car depreciation will most definitely need to be factored in. And, if you're not a car expert who stays up to date with the ever-changing market, it can be daunting trying to figure it out all on your own and ultimately selling your car.
Right now you might find yourself wondering "How will I ever find the value for my car"? Well that's where we come in. Sell Your Motors provides accurate car valuation in Dubai. You can use our car value calculator (or as some people refer to as "car depreciation calculator") designed for Dubai and UAE to get a very good idea of what your vehicle is worth right now.
Problems You May Encounter Finding Your Car's Value in Dubai
Let's take a closer look at some of the other obstacles that could stand in the way of you getting a good idea of your vehicle's worth.
Just remember as you are reading this, that there is an easy solution available to you, you are welcome to use our car resale value calculator for Dubai sellers right now.
Not knowing how to deal with individual car buyers
If you're not a professional salesperson who works in the automotive industry every day you probably won't be able to arrive at an exact price estimate all on your own. But, perhaps you believe that you've done enough research so you feel that you've finally arrived at a fair rate to sell any car in Dubai.
Then you start meeting with prospective buyers, and here is where things can get complicated.
Not every buyer will play the game fairly. You may find yourself dealing with individuals who offer you a much lower price than you actually deserve in a very convincing way. Oftentimes buyers are out to pick up a bargain and they may unfairly try to negotiate you down from a target price you are comfortable with.
Not knowing enough about the cost related to car repairs
If you're dealing with a very savvy buyer, he or she might spot a few small things on your vehicle that could be repaired. They can use this as leverage to negotiate a new price. You need to be extremely confident that you know the cost of repairs to ensure they don't take you for a ride…
Not realizing you actually have to go to a dealership
Even some of the most reputable car dealerships in the city don't offer online car valuation for Dubai's specific market right on their website! This means you will end up having to drive your car all the way to the dealership to get an idea of how much the vehicle is worth.
That's obviously not the case if you choose us as your preferred car buyer . We give you the option to use our convenient online car resale value calculator that will help you get a good idea of the final price you can expect.
Not understanding the automobile industry
If you don't work in the car business every single day you may not be aware which particular makes of car depreciate faster, or slower, than others. You won't know how the color of your vehicle will truly impact the sale price, and you might not be aware of whether there is a high or low demand for the car you are selling. All of this can make it easy for savvy negotiators to try and pull the wool over your eyes.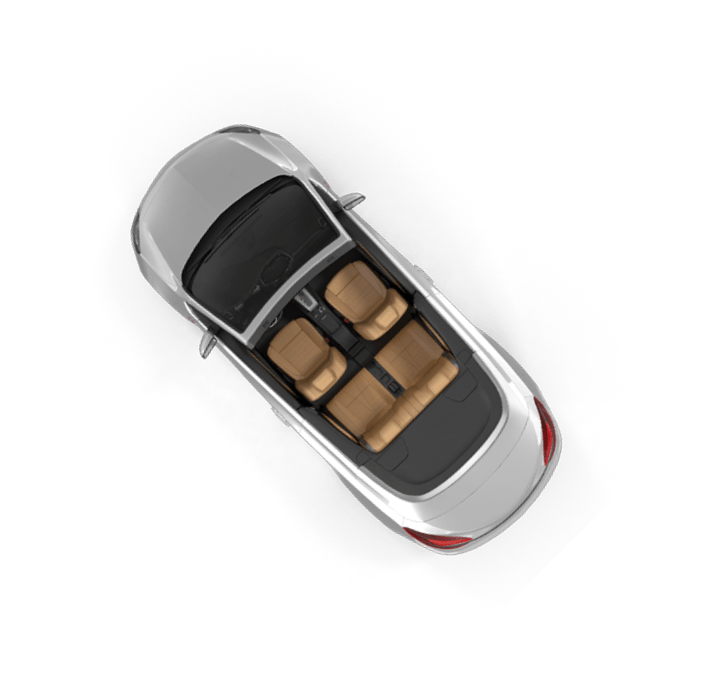 Our Free Car Valuation Makes It All Easier!
Finding a car's actual resale value can clearly be quite a complex process. And, it's something you most definitely don't want to get wrong because it could end up costing you big time in the end!
We've explained why it's not the best idea to rely solely on online research to get an indication of your vehicle's worth. Plus, you know that depreciation will play an important part in the process as well. Right now we wouldn't blame you if you're wondering "does it really have to be so incredibly complicated finding the value of my car?"
Well, we're here to tell you that the answer is no, it most certainly doesn't have to be!
Car value estimation is easy if you know how, where to go and who to trust! Using our car value calculator is a great way to take all of the stress out of the process. And, best of all, you can have faith in the results produced by our free car valuation.
You also aren't just a number to us, your price estimate will be shared with you telephonically as one one of our friendly staff members will get in touch with you directly after you've completed your valuation.
Even though the result produced by our car value calculator for Dubai clients won't give you a 100% indication of the final price (that will only happen after you've brought your car for inspection) it will give you a very good idea.
Why?
• Because we know our market
• Because we are always on top of industry developments
• Because we have years of experience
So have the confidence to get in touch, and don't waste your time with other methods. Get a good idea of the fair price you can expect for your used car. And, if you're happy, which we're sure you will be…book an appointment with us for your free inspection. After one of our experts has conducted a careful inspection you will receive your final price based on the various factors that come into play when pricing a car.
6 FAQs about car valuation in UAE
---
Why is your estimate "subject to inspection"?
As we explained above an on-site inspection is critical to determine the final price. That is because certain aspects that will affect vehicle value can only be assessed in person.
---
Will you buy my car if I complete the valuation?
We will make an offer on any car we evaluate. Once you've completed the online form, you only need to book your inspection slot before we will make you an offer.
---
Can I expect the same valuation price after inspection?
You can expect a similar price as the valuation gives us a great indication of the vehicle's worth. The only thing that would affect it is if there were major discoveries made during the inspection.
---
What if my vehicle is not listed on your website?
In the highly unlikely event that you're unable to find your vehicle on our site please contact us directly on 04 330 1030 and we will get back to you as soon as possible.
---
How do I make an appointment and what must I bring?
You can make an appointment immediately when you receive your estimate. We will require vehicle ownership if it is registered, your original ID, a vehicle transfer certificate and vehicle acquisition certificate.
---
Will you deal with me if I'm not a resident?
Yes, we will. In that case we do require a valid passport and visa as well as proof of vehicle ownership, a vehicle ownership certificate and vehicle transfer certificate.